Part of life is about saying you're sorry for something you did or didn't do and should have done. Man or woman up to your mistakes, one could say. This is a very long overdue post. I've come to make amends with and give a special thank you to the following bloggers: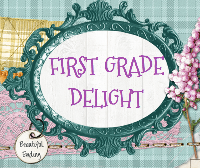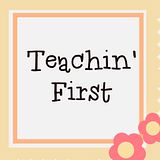 They nominated me for the Liebster Blog award some time ago and I never properly accepted the award, which at the time I had less than 200 followers. Please accept my humble apologies.
Here's a little background about the award.
Liebster Award: Given to blogs with less than 200 followers and passed from Blogger to Blogger, each hand picked by the previous recipient. It originated in Germany and means dearest or beloved, and Liebe is the word for love. <3
Here are the rules to accepting the award:
• Thank your Liebster Blog Award presenter on your blog.
• Link back to the blogger who presented the award to you.
• Copy and paste the blog award on your blog.
• Present the Liebster Blog Award to blogs of 200 followers or less who you feel deserve to be noticed.
• Let them know they have been chosen by leaving a comment at their blog.
I would like to give the following blogs the Liebster Award:
An Open Door
Teachin' First
SUNdling's BRIGHT Ideas
Rachelle's Ramblings
ABCs and 123s 4 me
Please go over and show these bloggers some love and encouragement!