Here is another Tell All Tuesday! I have 2 this week.
Firstly, here is my Teacher Bucket List.
Learn more about close reading:
I think I've been under a rock somewhere and missed the boom when the close reading buzz hit. Sometimes I think it's what you hear going around your school and honestly the most recent is the Common Core critical vocabulary. I've heard a few teachers talk about close reading but it didn't really resonate with me until this summer. At least I have summer to catch up.
Support others in WBT:
I absolutely adore Whole Brain Teaching (WBT) and though I'm no expert I love what it does for my classroom environment. I've had more teachers want to know more about this thing I'm doing in my classroom and I'm trying to share without jumping and hugging all over them! I'm hoping I can support these teachers the best way possible to make learning and using WBT a long-term commitment for them.
Grow my TpT store:
I've had a Teachers Pay Teachers store for a few years but didn't feel the creative but hit me until this summer. I've been working on printables for my store and have a few new ones up and others in the works. The extra income would be nice so that we can fix up our little home and take a nice vacation.
Now, on to this!
Guess who?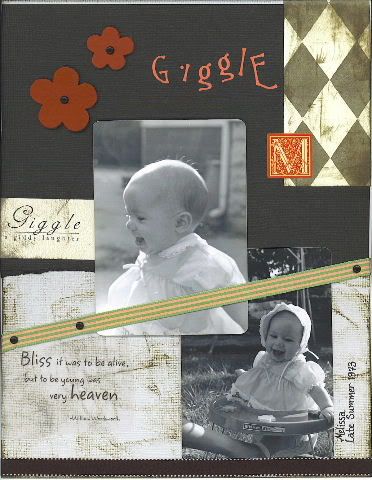 This is me in 1973 (OMGoodness). Now, these black and white photos were intentional...we had colored photography back then! My aunt's sister was into photography and took these pictures of me in the backyard. I actually was into scrapbooking a few years back and made this page for an online challenge. I'm not doing much scrapbooking lately but I do cherish the ones I have completed.
If you missed my 20% off sale in my store this week, make sure to link up with my socials at the top. You'll find my Instagram, Facebook and Twitter there and if you link with those you won't miss any of my freebies, sales or giveaways...hinting one may be coming up! Stay tuned and happy Tuesday!